With my camera being in New York, with that sweet man of mine, my pictures from New Years have are little late :) By now people have posted pictures and I can show them to you all. There is especially one thing I am very proud of and have to show you.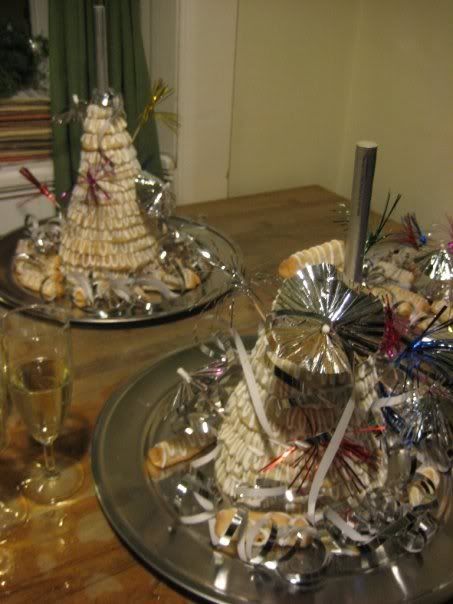 The cake I made! It is an ordinary danish "Kransekage" made from marzipan and sugar with a pretty frosting! The pictures are a bit blurry :(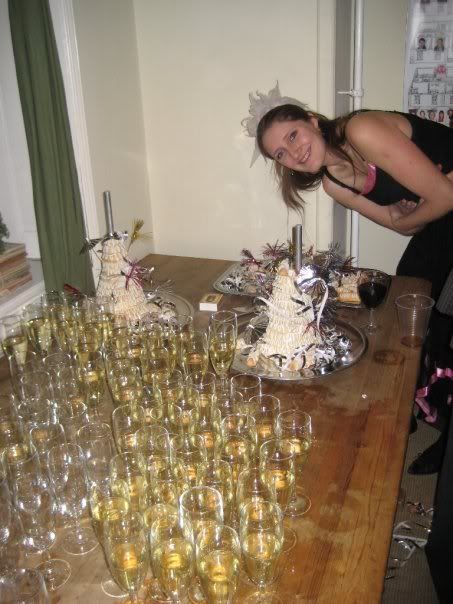 This is me, the cake and lots of champagne! There were over 130 people invited to my dorm for New Years :)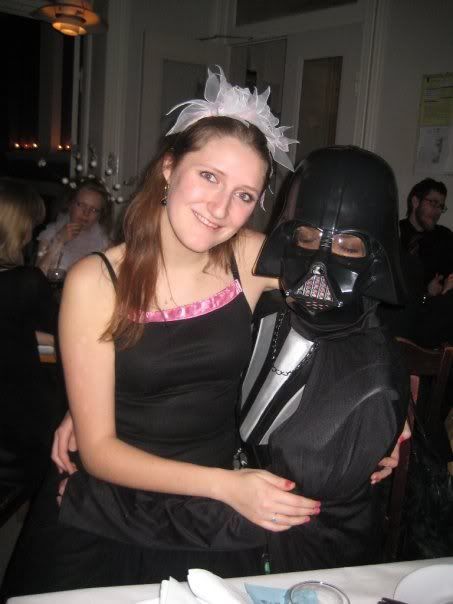 Even though my boyfriend was away for new years (and still am :( ) I still managed to "score" a little – Me and Darth Wader made such a pretty couple.


And last but not least. Rasmus had (despite the fact that he wasn't in Denmark) invited 7 English guys to come celebrate :) I had the pleasure of entertaining the lot :)
I hope you all had as wonderful a new years eve as I did!